Sorry for the large lapse in time between postings, on Wednesday we went to see Disney on Ice 2 hours away and I spend the majority of the day get myself and Zoey ready and then my husband and niece out of the door and most of Thursday was spent recuperating from it all! Anyways, here is everything since you've last heard from me! =)
ALL Canadian freebies,
HERE
!
Grocery Store >>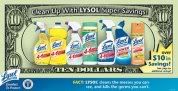 Buy 3 Lysol products and mail in for a $3 rebate, store receipt must be dated between 3/15/9 and 5/15/9. Go
HERE
for the rebate printable! (This past weekend's coupon inserts were chock full of Lysol coupons, combine those with this rebate offer and save $$!)
Get a free sample of Yappy treats dog snacks,
HERE
!
[EXPIRED]
Free sample of Gain detergent,
HERE
! (Offer through Sam's Club- you do not need to be a member to get this sample!)
Get your Home Made Simple coupon book with $30 in coupons,
HERE
!

Free sample of Kellogg's All-Bran Pink Lemonade Fiber Drink mix,
HERE
!
Medicine Cabinet >>
Printable certificate to take to your doctor's office for a free trail pair of Acuvue Oasys with Hydraclear Plus contacts,
HERE
!
Beauty >>

Print
this coupon
(pdf format) and take it to your favorite SEPHORA STORE (must be a FREE STANDING location) between 12pm-6pm on Saturday, March 21 to get your makeover and free samples, find a location near you
HERE
!
Roots of Nature Hair Products Sample,
HERE
!
Stetson Rich Suede Cologne Sample,
HERE
!
Free Biocare skin and hair care samples when you sign up for their newsletter, be sure to check the samples box,
HERE
!
Retail Stores >>
Coupon for 25% off the list price of one item at Borders or Waldenbooks, offer expires March 22, 2009, get it
HERE
! (Valid with Borders Rewards membership only, but I am sure that's a free sign up in store.)

Toys'R'Us is celebrating Little People's 50th Birthday with in-store parties around the nation on March 21, 2009 from 12 to 2pm. List of party activities/goodies: Coloring Activity, Storytime, Playtime with Little People Toys and Free Little People DVD! Toysrus.com is offering FREE shipping on Little People toys and 25% off the retro sets! More details,
HERE
!
Restaurants/Fast Food >>
Join Schlotsky's Bun & Fun eClub and get an immediate free drink and chips offer. You can also look forward to a free sandwich on your birthday and other deals through the year! Sign up
HERE
!
Sign up for T.G.I. Friday's Give Me More Stripes program and they will email you a "Skip the Line Pass" and a coupon for "FREE Appetizer or Desert (up to an $8.00 value)"! Sign up
HERE
! (Also asks for your b-day and kids b-days which usually means free b-day coupons!)
Other >>

Disney's BOLT will be out March 24th - save $4 with a rebate,
HERE
! Good until July 31st.
Free screenings of the new film "The Haunting In Connecticut" check out if there is a location near you,
HERE
! (Remember to arrive early — this is first come first serve.)
Five FREE issues of Mine magazine, a mag that you customize to your interests. Choose 5 magazines from the 8 choices offered (Time, Travel & Leisure, Sports Illustrated, Food & Wine, InStyle, Real Simple, Money and Golf). Your magazine should have articles from the 5 magazines you choose. You can choose to receive it in print or a digital copy, sign up
HERE
!
FREE download of Taylor Swift's "Love Story",
HERE
!
FREE download of Mandy Moore's "I could Break Your Heart Any Day of the Week",
HERE
! (Register at Gain.com then join the fan club to download.) Or get it
HERE
from Marie Claire!
This week's Walmart download freebie is Marvin Gaye's "How Sweet It Is (To Be Loved By You)",
HERE
!

Check out Coupons.com for great coupons on Hasbro games (not to mention food, diapers and many other great coupons!),
HERE
! (We recently bought Elefun and both my 3 year old daughter and her 5 1/2 year old cousin LOVE it!)
EasyBakeWare.com offers several FREE items of the MONTH,
HERE
! All you do is pay for the shipping!
Get a FREE toilet paper extender (for those huge double or triple rolls) from Charmin,
HERE
!
ADULTS ONLY: I keep seeing this offer on their commercials and thought I'd pass it along for those who would appreciate the knowledge, at
Adam & Eve
an adult toy store you can enter in code
NAUGHTY
at checkout to receive 50% off the item of your choice. Also, you can sign up for their newletters for discounts and freebies.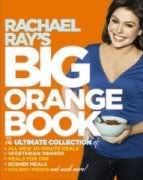 You can get a copy of Rachael Ray's Big Orange Book by sending in a
UPC code AND receipt
from one of the following products: Crocs, Pepperidge Farm Puff Pastry Sheets or Snyder's of Hannover
Then mail them to:
Every Day with Rachael Ray
Attn: Spring Ahead
16 East 34th Street
New York NY 10016
(Source: Everyday with Rachael Ray April Issue)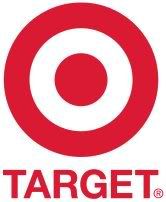 Great deals at TARGET >>
Artisan Bread Mini Loaves ($0.99) -minus-
$1 off 1 Target printable coupon
= FREE after coupon
!
GE Energy Smart Light Bulbs Single Pack (13W CFL) ($1) -minus-
$1 off 1 GE Light Bulb printable coupon
= FREE after coupon!
(Had trouble getting this one to actually print - did it work for anyone else?)
Pledge Furniture Wipes (approx. $3) -minus-
$2 off 1 Pledge Furniture Wipes printable coupon
-minus-
$1 off 1 Target printable coupon
= FREE after coupon stacking!
Cheetos Snack Size (near the check-out, $1.25-$1.31 each) -minus-
$1 off 1 Target printable coupon
= .25¢-.31¢ each after coupon!
Motts Applesauce 4-6 pk cups ($1.77) -minus-
$1 off 1 Target printable coupon
-minus-
$0.55 off 1 Motts printable coupon
(You should be able to print 2)
= .22¢ each after stacking the coupons!
Johnson Buddies ($.97) -minus- $1.00 Johnson & Johnson coupon from Sunday paper insert
= FREE (plus .3¢ overage) after coupon!
Hostess Snack Cakes ($?) -minus-
$.75 off 1 Hostess 100 Calorie Packs coupon
-minus-
$.50 off 1 Target printable coupon
-minus- $.50 off 1 Hostess newspaper insert coupon from a couple weeks ago, exp 5/3/9
= GOTTA be pretty darn cheap with the stacking!NOTE:
I've read here and there that it's hard to coupon stack at some Target locations, but according to their corporate offices, they DO allow coupon stacking. One mom reported that when she was told she could not coupon stack, she asked to see their coupon manual and after making the workers read their own store rules, she was allowed to stack!